Meine Lieblingsfarbe ist bunt…und deine?
MEINE LIEBLINGSFARBE IST BUNT…UND DEINE?
April-June 2022

In the Program Ernestine presents her further Interpretation of the Colour Circles, an artwork, that was developed in recent years. The new series of Colour Pop ups, which emerged from the contribution of her fellow friends, family, social media followers and other people around her, who are each represented trough different farbcodes, shows strong and colourful circles. The final outcome are installations combined of many miniature colour-circles radiating joyful Energy to calm the mind and find a new self in your own being.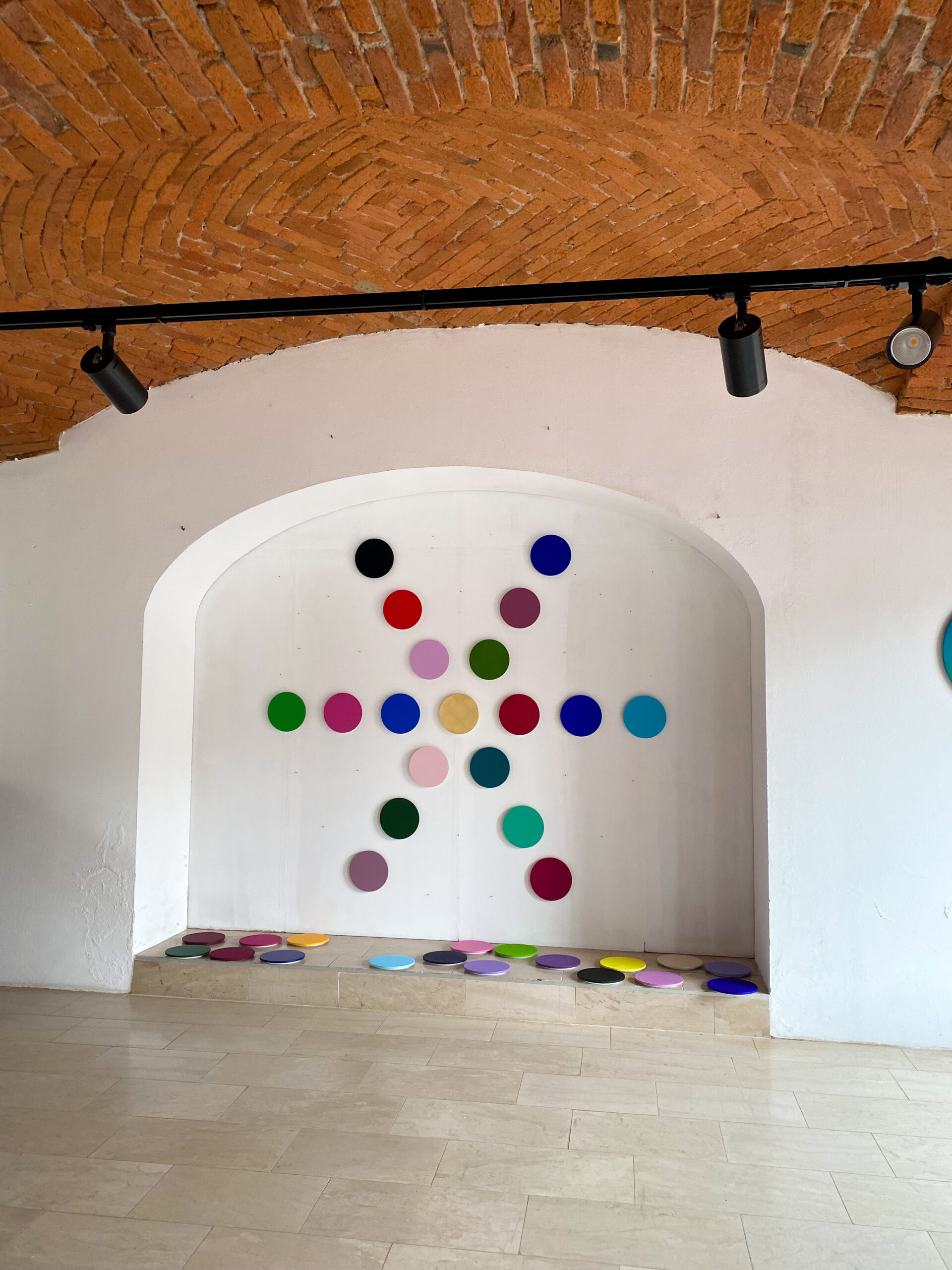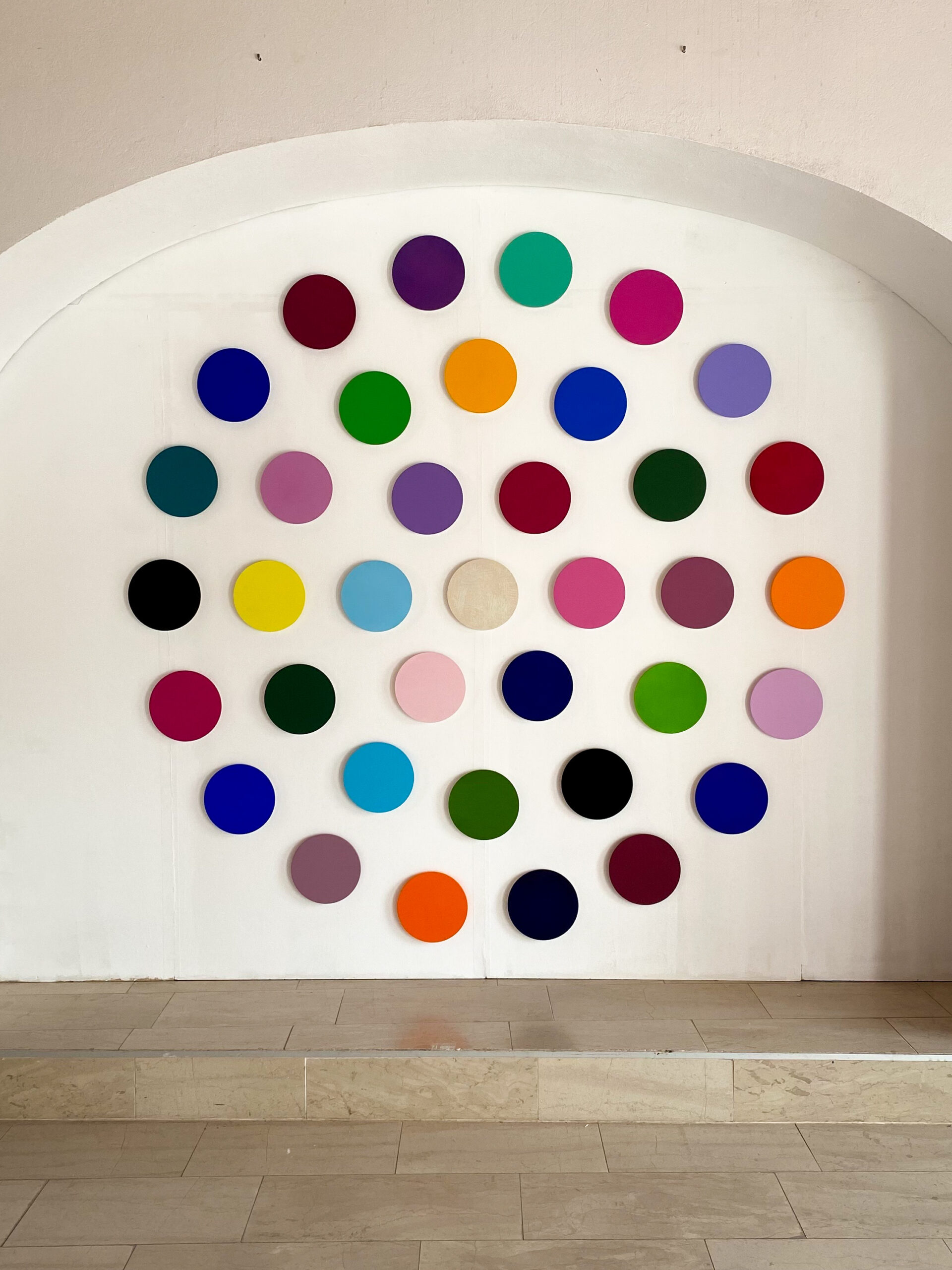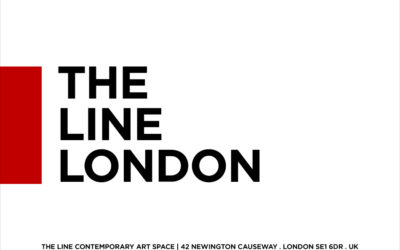 09. September 2021
THE LINE Contemporary Art Space – LONDON
LONDON E14 3AE, The Forge, 397-411 Westferry Rd., Island Gardens
read more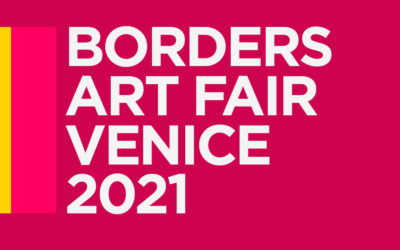 FRAGMENTED IDENTITIES
July 13 to August 01, 2021
PALAZZO ALBRIZZI CAPELLO – VENICE
read more
07. March – 6. June 2021
Open every Friday – Sunday from 10:00 to 17:00
ART Ehrenhausen – Kunstverein Ehrenhausen
Kunstverein Ehrenhausen I Styria I AUSTRIA
read more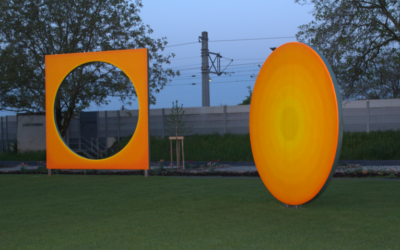 Eröffnung der Parkanlage und Farbskulpturen der Marktgemeinde Feldkirchen bei Graz DATUM: So 05. Mai 2019, 9:00 Uhr ORT: 8073 Feldkirchen bei Graz, Kirchengasse ERÖFFNUNG: Bürgermeister Erich Gosch FARBPLASTIKEN – FRAME & DISK von Ernestine Faux als "Bildsetzung"...
read more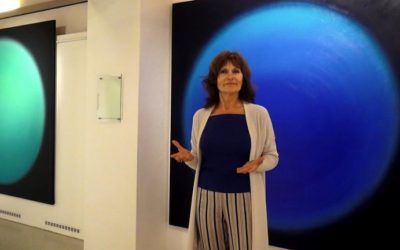 20mit der Online Kunstgalerie Singulart https://blog.singulart.com/de/2018/07/02/im-gesprach-mit-ernestine-faux-uber-farbe-als-erscheinung-des-lichts-und-den-luxus-sich-zeit-zu-nehmen/
read more
Vernissage der Ausstellung, Do 7. Juni 2018, 19:00 Uhr Eröffnung:  Gernot Rath, Leiter Kunst & Kultur ORF Steiermark, Klänge und Performance mit Zita Martus, Marianke Goodjans: SOUND OF COLOUR MIR Museum im Rathaus GLEISDORF  Rathausplatz 1 8200 Gleisdorf Tel: +43...
read more